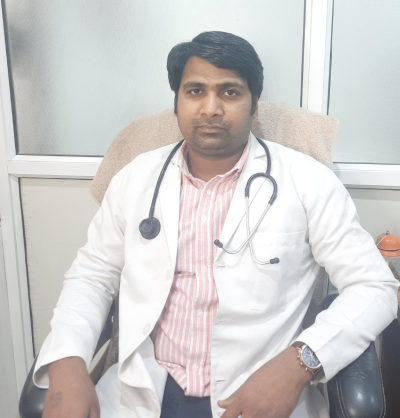 Dr. Ashok Tomar is one of the pioneers ayurveda doctor in Greater Noida having 10+ years of experience and integrating knowledge of traditional ayurvedic therapy with modern diagnostic system to help heal and maintain the quality & longevity of life.
The aim is to spread the awareness of ayurveda to every patient who is suffering from ailments prevailing in 21st century and eliminate the cause that led to the disease from within.
Dr. Ashok Tomar has the expertise to treat the diseases like Infertility, PCOD, Tubel Blockage, Uterine fibroids, Menstrual Problem, Piles, Fissure in ano, Fistula in ano, Pilonidal sinu & Infertility.
Dr. Neelam Tomar B.A.M.S,M.S.(Ayu),BHU Fertility and Panchkarma Specialist
Dr. Neelam Tomar done her P.G. in Gynaecology and Obstetrics from Banaras Hindu University. 7 Years experience she doing pure ayurveda treatment in all female related problem such as Female Infertility, Pcod, Endometriosis, Fallopian tube blockage, Repeated abortion, Uterine fibroids, Ovarian cyst, Menstrual problem, Post menopausal problem,Leucorrhoea, Ayurvedic antenatal care, Beej sudhi, hormonal Irregularity, Obesity etc.
Ayurveda panchkarma Therapy – Vaman, Virachan, Basti, Nasyam, Utterbasti, Shirodhara, Raktamokshan, Snehan-Swadan, Udvartan provide at Shanti ayurveda clinic by Dr. Neelam Tomar.
Patient Testimonials
Use a gradient background with animated hover transition effect to create interactive testimonials. You can pick any unique gradient color style.
I am very satisfied with the treatment. Dr Ashok Tomar is very humble. I visited this clinic for Fistula treatment, which I was suffering from for the last 6 years. I came here in April 22 and now I am completely healed. Thanks to Dr Tomar and all staff members.
Ranjeet Tiwari
It was an satisfactory experience with Dr. Ashok Tomar treatment. Although it took some time still the treatment is absolutely fine . I'm much relaxed now. the staff at clinic is also great supporting and caring. Thanks to doctor Ashok Tomar and special thanks to the staff.
Manish Mazumdar
I was suffering from piles for a really long time and I had tried everything to get rid of this. I was feeling really helpless after taking treatment from Dr Ashok Tomar. I feel a lot better now and my bowel movement has become smooth.
Raju
I had tried for about two years to conceive with my husband without success. After seeing Dr. Ashok I conceived just after 3 months.
Kanchan
One can hardly doubt Dr. SK Singh's brilliance in his field. He is super experienced and highly skilled. My treatment, though long, was completely successful. Thats is the most important thing. The treatment might feel a little over the top if you are on a budget. There is certainly improvement needed at the staff level- especially at the billing and appointment counter. All in all if you have a (such) problem, Dr. Tomar has the treatment.
Madan
Book an Appointment for Treatment

Call Now